Study Finds Children With Allergies Prone To Bullying In School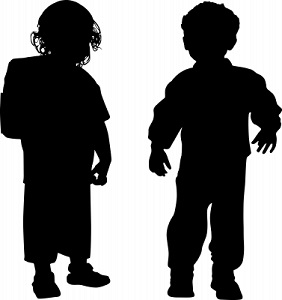 Food allergies… they are tough, and when it comes to children, it can be even tougher. And, it doesn't get any easier in school. According to Icahn School of Medicine at Mount Sinai researchers, nearly one-third of the food-allergy children are being bullied because of their food allergy.
Eight percent of kids around the nation suffer with allergies from eggs, milk, peanuts, shellfish and tree-nuts. Of those, 40 percent of them suffer with life-threatening reactions such as anaphylaxis. Those folks who have these allergies do suffer with them in silence.
The bullying causes these children and their parents high levels of stress. However, it also creates a danger for the child's life should they have a severe allergy reaction to food they are taunted with.
Dr, Scott H. Sicherer, the study's author and the hospital's chief of pediatric allergy division, said the results should bring awareness to school personnel, physicians and, of course, parents to actively look for and deal with bullying. The study, which was published in the Dec. 24 issue of Pediatrics, suggested that targeted interventions could alleviate the stress and improve the children's quality of life while they manage the food allergies.
Bullying – both at school and through the Internet (cyberbullying) – has gain notoriety in the last several years due to the rise in suicide and the serious emotional toll that teasing has on children.
Boston Children's Hospital's Chief of General Pediatrics Dr. Mark Schuster said more people are seeing the consequences bullying is having and it's something that should not be joked about. He said parents of the kids bullying may be unwittingly contributing to the bullying by rolling their eyes or complaining they cannot send certain types of food to the schools because the classmate has a food allergy. Kids, he said, can pick up on the negative energy.
Online News Heard Now
Image courtesy of sattva / FreeDigitalPhotos.net
Short URL: http://www.onlinenewsheardnow.com/?p=1490