Prostate Cancer – Have We Cracked The Code?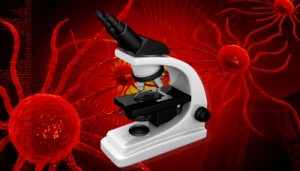 In a medical breakthrough that is shocking the world, news comes from the Royal Marsden Hospital in London that a powerful drug has proven itself so successful in treating prostate cancer that trials which normally take years have been stopped and the treatment will be available for men around the world.
News has spread like wildfire about the treatment as it is less harmful than other radiation treatments such as those that damage the patient.  This latest treatment consists of alpha particles that really give the cancer cells a beating.  Literally almost a one-two punch when the cancerous cells are hit with the alpha particles unlike the beta particle radiation that takes thousands of hits.  Dr. Chris Parker who led the research laid out what the treatment does. The data states that the treated patients had a death rate of 30% lower than the other group not taking the treatment and the patients survived much longer.  It's going to become part of the arsenal of tools for treating prostate cancer for sure.
This goes to show that advances in the fight against cancer are still raging on.  Recently it was discovered that certain viruses were the source of such cancers as breast cancer.  This also coincides with discoveries that certain viruses can be used to eradicate certain cancers.  This takes treatments and cures into a whole new range of science and the breakthroughs all come in within the past few days.
On top of that, researchers also discovered that in America, the average household mouse carries a virus that scientists have concluded leads to breast cancer.  The data was alarming to say the least and suggests that the furry rodents are once more responsible for a plague that has taken numerous lives over the years.  It would also explain why American women suffered such high rates of the disease.
The scientists have their work cut out for them in regards to how to handle the next wave of cancer treatments.  If it turns out that virus against virus is solid form of combat then so be it.  It could turn out that in the not too distant future a cure or treatment for all forms of cancer might just be as easy as one taking one's daily vitamins.
It's certain that other researchers will follow through in labs around the world.  New applications of the technology today will be applied and there's no telling who will deliver the next series of breakthroughs.  Much like the adult stem cell industry that is making major strides breaking down the walls of old medicine and showing that there are alternatives to traditional treatments that are safer and cheaper.
These medical breakthroughs in cancer over the past week have the public's heads spinning but they're spinning in the right direction.
Online News Heard Now
Image: jscreationzs / FreeDigitalPhotos.net
Short URL: http://www.onlinenewsheardnow.com/?p=904