Gold Market Silent as Traders Await U.S. GDP Data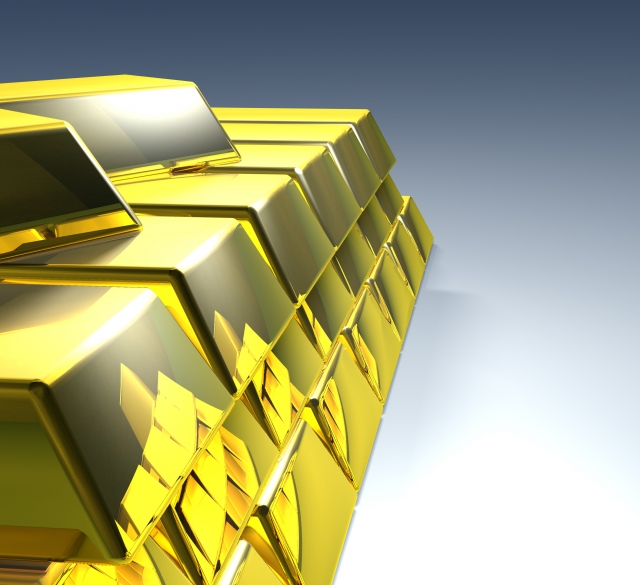 The gold market was as quiet as ever as investors waited on the progress of U.S housing sales and GDP data this week. The metal was regarded as a trusted fallback for the falling dollar which made its performance in the market largely dependent on the state of the US currency.
Signs of stalling for the Euro and a stronger Dollar kept the gold from rising any further in the market. Stalling of the Euro was also accompanied by the falling of crude oil prices which sparked worries among investors and traders.
After the employment rates in the United States started showing signs of improvement, gold experienced its first 3-week rally since June of this year. The improvement of US employment benefits came as a result of the economic outlook downgrading by the Federal Reserve.
This news according to Citigroup analyst David Thurtell, are the signs that fast economic recovery has ended and that the US has now entered into making more modest gains. And this very short time is simply not enough to reduce unemployment in the country.
As of 3:22 pm EDT, spot gold was valued around $1226.50 per ounce, relatively low compared to the $1226.95 per ounce price recorded lat Friday in New York. COMEX gold futures also showed a nearly one year low as preliminary exchange data showed only 55,000 lots on Monday.
But on the other hand, the bullion has been reported to do better with a rising trend brought about by a steady market demand. This is very good news in spite of recession concerns as it hit a low in the month of July. The stagnant growth of the US economy led the gold to rally at a 1.5 month high with $1237.15 per ounce last week.
According to CitiFx, they are not yet convinced that that the metal is ready for the next higher term yet – but its slowly getting there.
OnlineNewsHeardNow,
Image: Salvatore Vuono / FreeDigitalPhotos.net
Short URL: http://www.onlinenewsheardnow.com/?p=414