Windows Still Key to Microsoft's Growth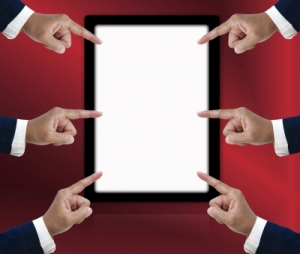 In his analysts meeting address on Wednesday, Microsoft's Steve Ballmer gave an assurance that Windows still remain the company's financial foundation, this despite the fact that Microsoft is experiencing a slow-down in personal computer sales. The announcement also came amidst fears about the company's operating system's ability to find a stronghold in a new evolving world where technology is changing on a daily basis.
Ballmer's attitude throughout the meeting reflected an optimistic tone surrounding the company's latest operating system, Windows 8, which is due for release next year. The new version of Microsoft's operating system is claimed by the software maker to be the most drastic makeover since 1995.
According to Microsoft, the upcoming Windows 8 operating system is being built to operate on fast boot up devices, work flawlessly on touch-screen tablets and PCs with the traditional keyboards/mice inputs.
The new Windows 8 operating system is said to be Microsoft's reply to the Tablet market sparked off by Apple back in 2009. In this period of time Apple already sold in excess of 28 million iPad tablets. This is a number where a large number of people already point fingers at Microsoft warning them that they are way too late to enter the Tablet market.
Microsoft recently released its Windows 8 Developers Preview version, which can be downloaded from its official website. Due to the fact that the operating system is now only being made available for testing and development by developers, it is still unclear when the operating system will be released officially to the public.
Some rumors are doing the rounds that consumers can expect the final retail version on shelves between July and December 2012.
Windows 7 Current Successes
Microsoft, however, is now focusing its attention on the sales of its Windows 7 operating system. Windows 7 is currently said to be one of the company's most successful operating systems to date and already sold in excess of 450 million copies subsequent to its release back in 2009.
Windows 7 also recently edged past Windows XP as the most widely used operating system, according to Microsoft's estimates.
Excitement Over Windows 8
In order to spur the excitement of the upcoming Windows 8 operating system, Microsoft held a meeting on Tuesday with application developers and gave away 5,000 sleek looking Samsung tablets running a test version of the new operating system. The company also opened its developer preview version to anyone who wishes to download and take the operating system for a 'test drive'. According to Microsoft, on the first day of making the operating system available for download, over 500,000 copies of Windows 8 were downloaded.
Difficult Times for Microsoft
Of late, things have not been rosy for Microsoft. The company was forced into curbing spending and even laying off employees to save money. The measures did indeed assist the company in boosting its revenue to $774,000 per employee in its last fiscal year compared with $622,000 per worker in its fiscal 2006 year, the company said.
Microsoft's Future Plans
Steve Ballmer is predicting that Windows 8 will assist the company in catching up in the tablets market and also establish a renewed demand for normal personal computers.
The company also announced its plans to put together a mobile version of Windows that will be utilized in the smartphone market. This is one market where the company fell far behind services such as Google's Android and Apple's iPhone systems.
Earlier this year the world learnt that Microsoft has proposed to acquire the Internet telephony and video service, Skype, at an amount of $8.5 billion in one of the largest online acquisitions to date. While the company is hoping to get regulatory approval to close the deal, Skype will indeed play a very important role in the company's future ventures in the mobile phone market.
Microsoft Still Banking on Search Technology
Microsoft also appeared to have suffered a number of losses after a number of investments in Internet search engine technology over the past few years. After the company's launch of Bing.com in 2009, Microsoft has begun experiencing gains in this market, mainly at the expense of Yahoo!
In 2010 Yahoo! took the decision to save money, rather than taking on the world leader, Google.com, and entered into agreements with Microsoft by relying on their Bing search technology. This alliance between the two companies established Microsoft's Bing as a serious role-player by processing around 30% of all Internet search requests made in the US.
All Eyes on Windows 8
Looking at Ballmer's excitement, it is clear that the company is banking on Windows 8 as the company's future financial foundations. The excitement in the tech-market almost appears to reflect the same views.
The question, however, will Windows 8 indeed be the operating system to help Microsoft rise from its current tomb and take on the world yet again in the PC, Tablet and Smartphone market?
Online News Heard Now
Image: arztsamui / FreeDigitalPhotos.net
Short URL: http://www.onlinenewsheardnow.com/?p=882