UPDATE: 7 Deaths Tied To Meningitis Outbreak from Tainted Steroid Injections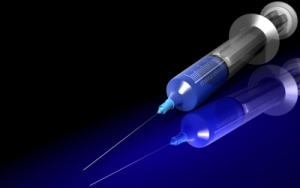 On Oct. 6, another two deaths in Michigan were linked to the meningitis outbreak, bringing the total number dead to seven. According to officials with the U.S. Centers for Disease Control, there are a total of 65 cases in nine states including Minnesota and Ohio.
People falling ill did so after getting steroid injections that were tied to a Massachusetts pharmaceutical compounding plant. The vials were shipped to more than 75 facilities in 23 states. Authorities say thousands of patients could be infected after the injections, mainly used for treating back pain.
According to the CDC, Tennessee still accounts for the highest number of cases – 29 – and was the first to detect the outbreak. Three deaths have occurred in that state with one apiece in Maryland and Virginia.
Minnesota Public Information Officer for the Department of Health Buddy Ferguson said authorities are trying to find learn what persons may be infected due to the tainted vials. He noted that about 950 folks received the injectable steroids. Ferguson said authorities were trying to get in touch with every patient.
In Tennessee, there are multiple patients in the hospital, several of them in critical condition.
According to the CDC, meningitis affects the spinal cord and brain membranes. Infected patients will show a number of symptoms including fever, nausea, a headache that's new or getting worse and neurological issues that mimics a deep brain stroke.
All cases of this outbreak have been linked to three lots of steroids produced at the New England Compounding Center in Massachusetts. Operations have been suspended while the investigation continues.
The Massachusetts Health Department said in each lot, there were more than 17,600 vials of steroidal medication that were released from July through September with a shelf life of 180 days.
Check out cdc.gov to see the list of facilities that got the infected vials.
Online News Heard Now

Image courtesy of jscreationz / FreeDigitalPhotos.net
Short URL: http://www.onlinenewsheardnow.com/?p=1295