Pictures and Videos of Pets Big Hit Online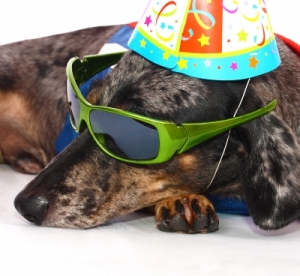 Pet lovers are having the time of their lives online as the internet is proving to be a showcase for funny and endearing animal pictures and videos.
As anyone who is online can attest to there are videos of the cutest and funniest animals around doing some of the most amazing things.  Every day hundreds if not thousands of these pics and videos go viral garnering millions of hits and views not to mention a monstrous amount of shares on social networking sites like Facebook and such.
From household pets who talk to zoo residents who engage in comical hijinks, these pictures and videos of animals at play or even doing courageous deeds are so popular that many have become celebrities and many have been the point of turning the media into avenues for more interest in animal rights issues.
Thanks to these videos the public has for the first time been able to share these fantastic events with one another so that the public can understand animal behavior.  You have people comparing notes on animal behavior which helps them understand nature and how mankind interacts.  You've got videos of giant turtles over 100 years old walking up on people picnicking and sunning themselves.  You have deer dancing around in backyards of suburban homes while the household dog joins in on the fun.  There are videos of giant bears playing on swing sets or leaping into swimming pools.  Horses picking people up by the seat of their pants and tossing them into hay bales.  The most popular are the cute animal and battle videos.
There are so many cute Pomeranian and chihuahua videos online you can spend weeks just watching them all.  The toy dog circuit is a big hit and when one of the cuddly critters does something extra cute like taking a nap with the baby of the house or resting on grandma's head the videos shoot around the web like wildfire.  Some of these animals are so enduring that they have their own fan clubs.  Some have Facebook pages or Twitter accounts where fans tune in 24/7 to see their latest exploits and engage with other fans.
When it comes to animals fighting in the wild it's a different story.  Here you have animals doing what nature calls for regarding battling for survival. When the battles involve mankind it opens dialogue about what we can do to prevent and remedy them.  When animals get injured in these videos, veterinarians can see how best to treat them.  Fans of animals can find out how to help out with donations and services.  When videos appear of dog fighting or other venues where people put animals in combative situations the law enforcement agencies can better track down the culprits thanks to tips from viewers.
In addition, pet rescue centers now have access to the public where they can post videos of animals that need owners.  These adoption and rescue centers are non-profits that now have a way to reach the public have seen unprecedented success and support.
All in all the expansion of these great videos and pictures are bringing the animal kingdom closer to the human kingdom and it's turning into an excellent education for all.
Online News Heard Now

Image: Stuart Miles / FreeDigitalPhotos.net
Short URL: http://www.onlinenewsheardnow.com/?p=1072