Microsoft Sees Unprecedented Demand For Windows 10 Upon Release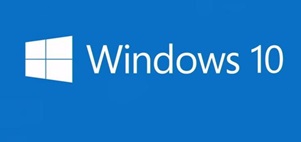 Within a day of launch almost 14 million devices have been installed with Windows 10, claims a blog post by Microsoft.  The demand is unprecedented and the feedback overwhelmingly positive according to Yusuf Mehdi, Corporate VP of Windows, who wrote the post.
On Wednesday Microsoft launched the much awaited Windows 10 operating system in 190 countries with existing Windows 7 and Windows 8/8.1 offered free upgrades   However, Microsoft is performing free upgrades in a phased manner to keep things in check.
Insiders were able to get the first taste of Windows 10. Genuine Windows 7 and 8.1 users were able to reserve their upgrade via "Get Windows 10" app and need to patiently wait till the app alerts them when it really becomes ready for install. The "Get Windows 10" app automatically appears in the system tray (bottom right screen) on every Windows 7 and 8.1 device that meets the upgrade requirements. Windows 7 or 8.1 devices missing the "Get Windows 10" app will probably requires all the windows updates installed before it can be seen.
The new version of the operating system is being promoted by Microsoft as the ultimate version of the windows that can handle a vast array of devices with varying screen sizes and will evolve through updates based on the "software as a service" model.  In other words, Microsoft is promising that Windows 10 is the only  operating system you will ever need for all your needs and devices – a cross-platform operating system that can run on desktops, laptops, tablets and smartphones.
Windows 7 still remains as the leading desktop Operating System with 61% market share, as per NetMarketShare. Windows 8/8.1 failed to emulate the success of Windows 7, partly due to the inexplicable decision to leave out the trusted "Start Menu".
Windows 10 has brought back the Start Menu and added some new features such as the Cortana personal voice assistant and the Microsoft Edge browser.  It is also faster and secure than its predecessors according Microsoft. Microsoft has given more thought into the design this time and is taking user feedback more seriously to learn incorporate useful features on a regular basis.
After missing the target more often than not in the recent past, Microsoft seems be right on the money this time.
Online News Heard Now
Short URL: http://www.onlinenewsheardnow.com/?p=3920