Microsoft Releases Windows 10 Anniversary Update, Windows 10 Mobile Users Will Need To Wait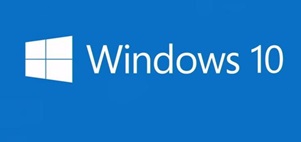 Microsoft has released its highly-anticipated for Windows 10 Anniversary Update (AU), but Windows phone users still have to wait.
The Windows 10 Anniversary Update offers an array of updates to features people use on a daily basis. The AU is a standard update; users don't have to do anything to get it. Their computer will automatically download and install it.
Microsoft has made an announcement on who will get the AU first. In the past, the company would say updates would roll out in phases. Microsoft, instead, decided the Windows 10 AU will be rolled out to Windows 10 computers in phases, beginning with the new machines first.
How Can People Get The Anniversary Update Now
There's no reason to wait for the AU update, even if a person has an older computer. All they need to do is go to computer Settings, Update and Security, Windows Update and hit Check for Updates. The AU update will show up as a "Feature Update to Windows 10 version 1607″. Once downloaded, it'll need to be installed – the best time is in the evening when the computer isn't being used.
If a person doesn't want to download the AU right away, it's important to understand it can occur at any point. When done for the night, people should save their work in case the computer reboots.
People can also visit the support page for Microsoft to download the ISO file. And, it's even better if a person wants to do a clean install from the USB stick onto numerous computers.
Will Windows 10 Mobile Phones Get The Update
Windows 10 mobile phone users will need to wait – something they're probably used to. Microsoft hasn't said when the rollout for mobile phones will hit. A representative said there was nothing definitive on when the mobile phones would get the update. It'll happen when it happens.
Online News Heard Now
Short URL: http://www.onlinenewsheardnow.com/?p=4104