Joint Launch Maris Rover Operation Scrubbed Until 2022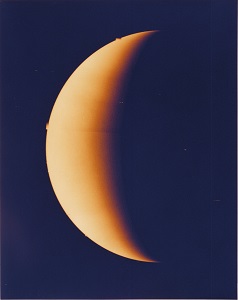 The European-Russia launch of the Mars planetary rover, which was scheduled for July, has been put on hold until the latter half of 2022.
According to both Russia's Roscosmos Space Agency and the European Space Agency, the ExoMars Mission, the items such as the modules and rover's landing and parachutes were in their final testing stages but put on hold because of the coronavirus pandemic.
Dmitry Rogozin said the decision to delay the launch until 2022 was difficult but necessary.
According to Rogozin, agencies must get the most from the ExoMars systems, but the European project counterparts have no way to travel because of the virus pandemic.
The agencies said additional testing was needed on the spacecraft software and hardware before a launch could go through.
ESA Director General Jan Worner said the goal is to be sure the mission is 100 percent successful. There is no room for errors. Additional verification activities are needed to make sure the trip is safe, and the best scientific results are received on Mars.
The critical task of ExoMars is to look for evidence of life, and if it ever happened on the Red Planet. The other mission is to find out if there was ever water on the planet.
The rover will have a drill and a "mini-life-search laboratory."
There have been other rovers on Mars before, such as the NASA Opportunity, which traveled the planet for over 14 years, starting in 2004.
However, the two space agencies said this is a new mission where the search for life will dig two meters deep into the planet's surface. According to scientists, biological signatures of life could be well-preserved in the surface.
Both agencies said the next launch period could take place between August and October 2022. This is because of the celestial mechanics where Mars comes closest to Earth happens every two years for 10 days.
This mission will include the Trace Gas Orbitor, which was launched back in 2016 and is still circulating the planet. The hope is that it'll transmit information from the rover on Mars' surface back to Earth scientists.
Online News Heard Now
Short URL: http://www.onlinenewsheardnow.com/?p=4493