Google Unleashes Driverless Car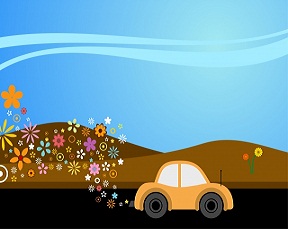 Google ventured into auto technology in the backdrop of a self-driven car, a design that could revolutionize the future of motoring the  same way its Search Engine did, to internet technology.
After a splendid innovation record in internet products and services, Google recently made it public that it has ventured into auto technology. Its first project involved developing an ultra-modern car that does not require a driver to move about. All you need to do is to feed it with some commands, and sit back to your destination. The car is designed to make driving safer, especially amidst traffic congested roads, reduce carbon emission and also minimize the ever increasing rate of accidents.
The project has been quite promising, but not without a few hiccups. Engineers working on the car said that the only major challenge they have encountered so far is a response in case the driver-less car is slammed from behind while at the traffic lights. According to Google's blog, the speed is quite impressive, with an alleged log cover of over 140,000 miles from Mountain View center to Google's offices in Santa Monica and then to Boulevard in Hollywood.
The driverless car uses radar sensors and automated video cameras, and laser finders to work out ranges of objects such as other cars driven in the same lane. The car uses composite maps to enable its navigation in different routes; thanks to Google's powerful data centers which are able to capture such data and process them with high degree of accuracy. According to Google, the car is designed to minimize traffic congestion in our roads by saving on time spent while driving and also minimize the amount of carbon gases emitted in the atmosphere.
According to Sebastian Thrun, a Stanford University Professor of Computer Science and director of the Artificial Intelligence Laboratory, several cars have laser image finders, radar sensors and video cameras already installed to enable them to navigate accurately to their destination with the control of a human driver. The roads to be used by the special cars have to be digitally mapped first. Traffic signs, road marks and light points are also captured and processed. The data is then fed into the car systems and then automated.
"We've always been optimistic about technology's ability to advance society, which is why we have pushed so hard to improve the capabilities of self-driving cars beyond where they are today" Thrun said on Google's blog.
Online News Heard Now
Image: Paul / FreeDigitalPhotos.net
Short URL: http://www.onlinenewsheardnow.com/?p=560