FDA Pulls Antidepressant Generic Drug Budeprion XL From U.S. Market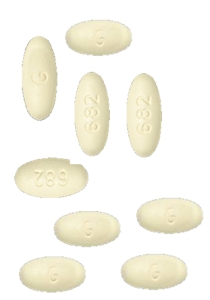 The U.S. Food and Drug Administration has pulled a generic antidepressant from the market, acknowledging that it was not a copycat of GlaxoSmithKline's Wellbutrin XL.
Teva Pharmaceuticals, the world's biggest producer of generic drugs, halted shipping and began removing its extended release bupropion (Budeprion 300mg XL) from the shelves of its U.S. markets. The move by the FDA is in sharp contrast to its 2009 response when it declared Budeprion XL was equivalent to Wellbutrin XL 300mg.
The reversal comes after a five-year dispute that questioned the assertion that generic medications work just like the more expensive brand name drugs. Millions of American patients were switched – many with no notification – to the cheaper drugs. And, with the FDA's acknowledgement, it could open up a chink on the generic drugs' armor.
In the last several years, many pharmacologists have noted their concerns regarding the FDAs standards on approving generic medications and the agency dismissed these concerns, saying that all generics were the same as their brand name counterparts – including dosage, strength, quality, etc.
The FDA, in addition to the removal of Budeprion XL, called on four other generic producers – Activis, Anchen, Mylan and Watson – to carry out tests to find out if the medication they make actually meet's the agency's standards.
The issue came to light when consumers of Wellbutrin XL were switched to Budeprion XL and noted that symptoms that were once in control were appearing once more. The FDA, after some research, found that Budeprion XL did not meet the guidelines the agency set forth and only 75 percent of the drug was actually getting into the patient's bloodstream.
Generic medications are significantly cheaper, costing up to 85 percent less than brand-name drugs. Through 2010, U.S. consumers saved nearly $931 billion thanks to generic medications.
Online News Heard Now
Short URL: http://www.onlinenewsheardnow.com/?p=1290