Everything's Bigger in Texas: Mavericks Hosted Championship Parade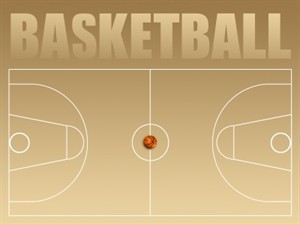 Every player on the champion Dallas Mavericks' roster had their share of laughs, songs and some tears. Dirk Nowitzki could finally bask in the championship atmosphere with his beloved fans that have supported him and his team through thick and thin.
Around a hundred thousand people packed the streets of Dallas for the championship parade morning of Thursday to celebrate with their newly-crowned championship team. A flock of 20,000 people also occupied the seats of American Airlines Center for the rally that was highlighted with different outbursts of emotions.
It was the first pro sports championship in the Dallas-Fort Worth area since the NHL's Stars won the Stanley Cup in 1999. For the city's basketball franchise, it was their first after 31 years of experiences that was full of hopes and also marred by disappointments.
It was no surprise that Nowitzki, the MVP of their recently concluded 6-game Finals series against the star-studded Miami Heat, was the focal point of the entire celebration. Chants of "M-V-P" serenaded the 7-foot German along with waived flags of his hometown country and signboards showing some love to their franchise player.
Nowitzki himself has come a long way en route to his first NBA title. The Wurzburg, Germany native was drafted by the franchise in 1998 and struggled to make a smooth transition from Europe to the NBA. He then led the Mavericks to playoff appearances, starting with the trio of him, Steve Nash and Michael Finley in the early 2000's. Then, he carried the team all by himself to the 2006 Finals, where they bowed down to Miami after blowing a 2-0 lead in that series.
Like Nowitzki, Jason Kidd was also emotional during the parade. Drafted by the Mavericks in 1994, he suffered the failures and the long wait before he could proclaim himself as a champion. Jason Terry, the other player besides Nowitzki who are still with the Mavericks from that 2006 team that reached the Finals, finally got revenge from the team that they lost from five years ago.
As for Dallas Mavericks owner Mark Cuban, he broke down in several occasions while addressing the crowd. The big-time billionaire bought the team in 2000, and was a big part of the club's success. Don Carter, the franchise's cornerstone back in 1980s said that that the celebration and the moment itself was "Fantastic".
Online News eard Now
Image: Salvatore Vuono / FreeDigitalPhotos.net
Short URL: http://www.onlinenewsheardnow.com/?p=753