eBay Prices For Cell Phones With Flappy Bird App Skyrocket To Outrageous Amounts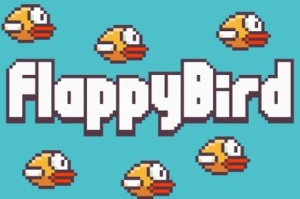 Flappy Bird may be gone from the App Store but fanatics of the popular game are looking for versions of it on old cell phones.
The developer removed the popular app from the Android and iPhone app stores during the weekend, but it can still be found on smartphones or tablets that have the game pre-installed.
Many eBay sellers, looking to take advantage of the game's popularity and demise, are selling phones with the game pre-installed on them – between $300 and $5,000. Most phones being sold are the white iPhone 5S.
Many secondhand mobile devices are sold with their information deleted. However, some crafty sellers are wiping the phone and re-installing the game from their computer. Promotion of Flappy Bird may be a seller's way of trying to unload their phone, if they were already in the process of doing so.
Due to the popularity of Flappy Bird, auction prices have gone extreme. In one high-priced smartphone auction, the white iPhone 5 began at a price of $750 and, 62 bids later, has reached nearly $90,000. There are 18 bidders for this auction. The auction, which is very likely boosted with fake bids, is set to end Monday afternoon.
When Flappy Bird was available in the App Store, it was initially free. A new white 16GB iPhone 5S is priced around $650.
In taking advantage of the growing demand for the Flappy Bird game for the Android phone, sellers have listed unauthorized sales for it.
Online News Heard Now
Short URL: http://www.onlinenewsheardnow.com/?p=2675
Posted by
News
on Feb 10 2014. Filed under
Entertainment
,
Featured
,
New
. You can follow any responses to this entry through the
RSS 2.0
. Both comments and pings are currently closed.