China Taking Measures Against Hot Money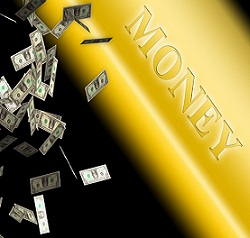 China is planning to release a series of policies concerning the movement of local currency inside and outside the country due to interest rate fluctuation – also commonly termed as hot money. This news came out from an official government paper that cited a bank executive mentioning policies that China is implementing to fend off hot money.
A deputy governor of central bank of the People's Bank of China or PBOC revealed some parts of the policy kit. According to deputy governor Ma Delun, the policy will touch on the adjustment of reserve requirements, improved management of foreign exchange positions and even operations for an open market.
According to Governor Zhou Xiaochuan, the policy kit was not designed for a specific market but comprises of different kinds of policies to cater to different issues and problems regarding hot money.
Earlier this November, Zhou was also quoted saying that the already existing policies are effective in controlling irregular capital inflows. However, a proposed pool of policy can help manage, lock and release the required capital when needed.
This move on creating improved policies against hot money was partly driven by the United States' weakening dollar value. With the 2nd round of quantitative easing, there is fear that much of the local currency may end up outside the country. This has placed pressure on China and many other countries to find ways in blocking unwanted capital inflows.
Up to date, the People's Bank of China has now launched measures to stop excessive liquidity of cash. Aside from that, there was also a rise in the banks' reserve ratio aside from a punitive hike from selected banks. This rise in the reserve ratio was made to reduce money supply in the market.
The country's exchange rate reforms however, will still continue and will be integrated into the economy gradually to allow businesses to adapt to the changes.
Online News Heard Now,
Image: Salvatore Vuono / FreeDigitalPhotos.net
Short URL: http://www.onlinenewsheardnow.com/?p=589