American Airlines, Others Are Canceling Flights To Europe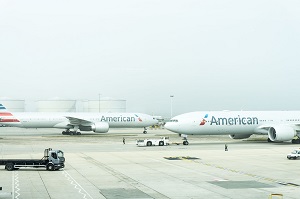 American Airlines announced it was suspending flights to Australia and services to Asia except for the three weekly flights to Tokyo as part of its 75 percent year-over-year decline in international capabilities. The U.S. airline giant also said a 20 percent reduction in its domestic capacity would happen in April with another 30 percent in May.
American's announcement comes on the heels of Delta Air Lines announcing it would cut its capacity by 40 percent, the most significant cuts ever and outdoing the 9/11 terrorist attack cuts. Cut flights would include continental Europe, and would ground around 300 planes and delay deliveries of other planes.
According to Ed Bastian, Delta chief executive, the drop off demand was unprecedented – never before seen or experienced.
American Airlines said its international cuts would start March 16 and run through May 6.
Only one daily flight from Dallas-Forth Worth and Miami would go to London, but three weekly flights out of Tokyo from DFW would take place.
The airline company said short-haul international flights to Mexico, Central America, the Caribbean and Canada would still take place. Its Sydney to Los Angeles flight would be suspended March 16, and the seasonal Auckland service will have an early ending.
With a phased postponement of European flights, it means flights out of Boston, Chicago, LAX and New York to London's Heathrow airport would decline slowly in the next seven days.
Other suspensions for various parts in Europe include the delayed start of seasonal routes such as flights from and to Amsterdam Paris, Munich, Zurich, Barcelona and Frankfurt through early May.
Flights may begin later, but only if consumer demand is there and the U.S. government is okay with it.
South American flights are also suspended as of March 16.
American is also looking into waivers from regulators with additional adjustments needed if necessary.
According to American Airlines officials, its customers are their main priority. The airline will waive change fees for customers who bought tickets before March 15 for European travel, which includes Ireland and the U.K. The waiver is good for flights through May 31.
American's Reservations team is reaching out to customers whose flights are being canceled either by phone or e-mail.
Customers with travels through an agency will need to contact their travel agent. If a flight has been canceled and rebooking is not possible, they can attain a full refund.
Online News Heard Now
Short URL: http://www.onlinenewsheardnow.com/?p=4489