20 Pounds Off for Jennifer Hudson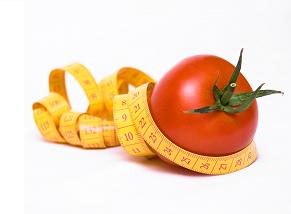 The recently concluded Oscar Awards last April showed off amazing red carpet bodies including a leaner and meaner Jennifer Hudson.  The American Idol reportedly has lost 20 lbs off her weight.  "I didn't expect to go as far as I did!" Hudson's spokesperson told the media in New York City.
Hudson is the spokesperson for Weight Watchers and is active in promoting their Lose for Good campaign. The movement is aimed at educating families on preparing healthy and nutritious low-cost food and meals that target reducing the number of hunger and obesity worldwide.  In a study conducted by the World Health Organization, they concluded that there are roughly 1.6 billion overweight people in the world.  The Bread for the World, on the other hand, found out in 2007 that 862 million people in the world are underfed.  These two figures motivated Weight Watchers to start the Lose for Good Campaign.
From September 5 to October 23, members of Weight Watchers who participate in the organizations activities will help the brand raise $1 million for Share Our Strength and Action Against Hunger – two of America's leading hunger-fighting organizations.  For this campaign, every pound lost will be matched with the corresponding amount.  For every 1 million pounds lost during the campaign period, the corresponding amount will be donated by Weight Watchers to the abovementioned organizations.
The award winning singer and actress said that she still hasn't gotten used to seeing a slimmer reflection in the mirror. "I go into the store and they try to put me in 4s and 6s and I'm like [she looks over both shoulders] 'Who are you trying to talk to?'" says the star who was a size 16 before. My mind hasn't caught up yet." But no matter what, "I've always been a person who's comfortable with myself whether it's plus-size, small size, it doesn't matter," says Hudson.
Online News Heard Now,
Sandy Aaron
Image: Michal Marcol / FreeDigitalPhotos.net
Short URL: http://www.onlinenewsheardnow.com/?p=511