Google+ vs Facebook Battle May be What Industry Needs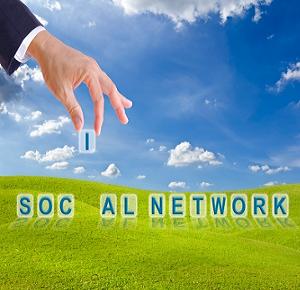 It's only been out for a few weeks but already Google+ is hauling in users at a reported rate of one million users everyday!
The new twist on social networking has speculators, investors, industry analysts and surfers rubbernecking to see what Google is going to do with this new social networking and video conferencing goodie.  People were banging on the door for weeks to get invited to be part of the beta version and people were sending out invites left and right to the point there was a mad scramble going on.
This is for good reason too because a new venue like Google+ can mean the difference between success and failure in many areas especially internet marketers.  The ability for chatting and social networking and using state of the art video conferencing is too tempting to ignore.  Even Facebook has teamed up with Microsoft who just purchased Skype in order to integrate it into Facebook.  As soon as that happened the battle was on.
Right now the tally has 25 million or more new users on Google+ and it hasn't fully launched yet.  The rate of its expansion has analysts startled as it is proving that it can be highly rapid acceleration of content and users and advertising potential that can change the playing field of online marketing.  If Google+ becomes the hit it's expected to be, it will be a new force on the web for people to socialize and do business.
The statistics are rising with Google+ and its further success will be in how it is utilized for business and just getting to know one another.  If it makes for getting dates, making money, having fun, then Google+ might one day give Facebook a run for its money.  So far the interface is easy so there's no major learning curve.  It has to follow the Facebook simplicity and not fall prey to what MySpace turned into, a convoluted design loaded with advertisements and things no one wants.  MySpace had the high ground but then got spammy looking and people who just wanted to keep in touch with their friends and family left and headed to Facebook which is now closing in on 1 billion users.
If Google+ is going to compete, it can't make the mistakes that Facebook does which are small.  Facebook has a tendency to mess with success.  They'll alter menu options without notifying members, change security settings in favor of advertisers and now with facial recognition and privacy issues abounding, just one slip up could cost Facebook its supremacy in the social networking world.
Google+ has to keep things simple and unobtrusive.  It can't go spammy like YouTube is with videos that have advertisements blocking the view of the video itself.  Google+ Has to outdo itself this time around and it appears it is.  Twenty-five million users is nothing to sneeze at but also, the key here is the momentum.  At one million new users per day it will hit 100 million users in just a matter of months.  When it hits that number all heck will break loose in the Facebook vs Google+ battle and we may see changes in industry the likes of which we've never seen before.
Why?  Because now with video interfaces schools will be able to hold classes for those at home.  Workplaces might have more staff at home thus cutting down the need for office space and commuting.  At home instructions over the web regarding paid class tutorials may explode to the point anyone with a computer can watch as an expert in some field gives that lesson that sets a new higher standard of excellence and propels industry further than before.
Online News Heard Now
Image: tungphoto / FreeDigitalPhotos.net
Short URL: https://www.onlinenewsheardnow.com/?p=821