Look before you Tweet!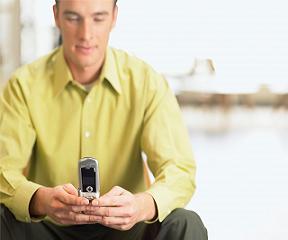 Tweet outbursts made in the heat of the moment is likely to land you in trouble; English Cricketers Kevin Pieterson and Dimitri Mascarenhas, and Australian swimming sensation Stephanie Rice found this out the hard way.
Use of Twitter has become  an addiction  for sportsmen and sportswomen alike, they tend to tweet the instant something unsavoury happens to them, especially if that is to do with team selection. This is exactly what happened to England Cricketers Kevin Peiterson and Mascie Mascaranthas who vent their anger and disappointment at not getting a place in the team by tweeting slurs against the men they felt were to blame. They ended up not only apologizing for their outbursts, but penalized with fines too.
Twitter troubles weren't restricted to Cricketers as star Australian Olympic gold medallist Stephanie Rice lost her Jaguar sponsorship deal for using a pejorative term in what appeared to be a homophobic slur against the South African Rugby union team in a tweet. She tweeted this soon after Australia beat South Africa in a hard fought Tri-Nations rugby match. Rice was later seen in tears in a hastily arranged press conference where she profusely apologized for the judgmental error.
All three instanced above of a tweet gone wrong were almost instantly followed by a delete of the same by the embarrassed sender soon who realized the mistake little too late. Alas, in the world of Twitter there is no second chance as such tweets are immediately noticed by Tweet followers and spread like wildfire through grapevine and by the time they are deleted the damage is already done. In the past, even deleted Tweets showed up in the Twitter search results but that embarrassment was reportedly fixed by Twitter.
There is lesson for tweeters that they must try not to send tweets instantaneously and control the urge to slam someone using Twitter – Hold on to it for a couple of minutes till you hit the send button as you will recover your senses soon when the adrenalin pump is over.
Sandy Aaron,
Online News Heard Now
Image: br3akthru / FreeDigitalPhotos.net
Short URL: http://www.onlinenewsheardnow.com/?p=492