Doctors Issue Warning About Grapefruit Consumption and Medications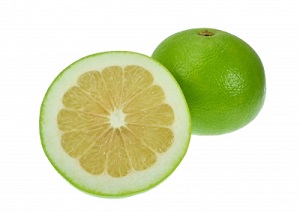 Doctors are warning the public about the dangers associated with eating grapefruit and taking some kinds of medications.
The fruit may cause some drugs not to be broken down by the liver and intestines, causing overdoses. Researchers who identified the link between the two said the amount of medications affected by the grapefruit is rapidly on the rise.
Researchers from Canada's Lawson Health Research Institute said the amount of drugs with serious grapefruit-related side effects has risen from 17 in 2008 to more than 80 in 2012, with medications that help with lowering cholesterol and blood pressure, helps with treatment of cancer and people taking immunosuppressant after organ transplant.
One tablet taken with a glass of this fruit is similar to take five or 10 tablets with water.
Grapefruit's chemicals, furanocoumarins, eliminate the enzyme responsible for breaking medications down. Thus, more of it can get into the digestive system, which the body cannot handle.
A person taking felodipine, a medication for blood pressure, could have three times as much medication in the body when they take it with grapefruit juice, not water. Side effects for it include but are not limited to: altered heartbeat, stomach bleeds, kidney damaged and unexpected death.
According to one researcher Dr. David Bailey, many folks do not believe grapefruit juice can do this but it is. He said they could inadvertently go from a beneficial to toxic level from drinking the grapefruit juice.
The report stipulated researchers are still baffled by this interaction.
He said health care providers may not investigate this possibility even when there is a negative reaction in a patient.
Grapefruit is not the only citrus fruit that can cause problems; limes and Seville oranges are also problematic for many medications.
If a patient is concerned about whether or not his/her medication has an interaction with grapefruit, it is best to talk with their pharmacist to find out about any interactions.
Online News Heard Now
Image courtesy of Grant Cochrane / FreeDigitalPhotos.net
Short URL: http://www.onlinenewsheardnow.com/?p=1445