Scientists Discover Rare Moon Mineral In Australia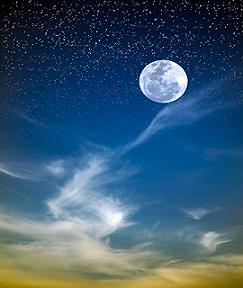 According to scientists, a mineral thought only to be unique to the moon has been found among rocks in Australia and is dated to be more than one billion years old.
Scientists have dubbed the mineral rock tranquillityite, named after the Sea of Tranquility where Apollo 11 landed in 1969. It was the first of three minerals to be found in moon rocks and was brought back to Earth. It was also the only one not found in later years on the planet.
According to Australian paleontologist Birger Rasmussen, tranquillityite was considered to be the Moon's own mineral. That is, until geologists found it in rock from six areas of Western Australia. Rasmussen, of Curtin University, said in more than 40 years, it was not found in any land-dwelling samples. He also noted that it is found in trace amounts and has no real use besides dating rocks around it. It was previously found in meteorites and lunar rocks.
Initially, people viewed the Moon samples as very precious and they were subjected to in-depth study. Rasmussen said it's ironic that the minerals were on Earth the entire time. He said they've always on Earth and didn't come from the moon. He said the discovery means the Earth and Moon have similar operating processes and chemistries.
Rasmussen said the find had some important practical applications such as being a dating tool for scientists to narrow down the ages of rocks. He said the mineral was used to date dolerite, which had been undated. Rasmussen said the dolerite were dated to be around 1.07 billion years old, which makes them even more ancient than previously thought to be. He said the mineral is bound to be useful to date similar rocks down the road.
Rasmussen said the possibility of more of this rare mineral to be found is likely than just the six locations found.
Armalcolite and pyroxferroite, the other two minerals found, were discovered within 10 years of the Apollo 11 landing.
Online News Heard Now

Image: nuttakit / FreeDigitalPhotos.net
Short URL: https://www.onlinenewsheardnow.com/?p=963