MLB Officials Meet To Address Possible Problems Related To Coronavirus Outbreak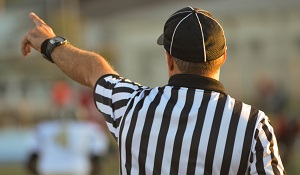 Major League Baseball Commissioner Rob Manfred and Executive Director of the Major League Baseball Players' Association Tony Clark met to talk about the possible issues that could result from the shutdown due to the coronavirus. While there are many particulars to the 2020 season to consider, no decisions are likely to happen in the near future.
However, a report from Evan Drellich and Ken Rosenthal of The Athletic, suggests a delay is anticipated to continue through May. While there is no official word or decisions likely to be made until plenty of time has gone by to get a better understanding of the U.S. virus containment.
Still, the commissioner's office is working with the MLBPA and Clark to address the various issues such as player pay. There are numerous complications that could arise from a delayed season. And, with a truncated season, the difficulties could be much more severe – how it impacts a player's salary and their service time.
There is some concern with players leaving spring facilities where the MLB would suspend pay, but the concerns may be unfounded.
Of course, the real question is what would be the best way in which to have the 2020 season. There are numerous opinions about this. Some feel players should stick with the camp of their clubs with resources on hand. Others think players need to take the broad social distancing strategy.
As it currently stands, players and teams are making individual-based decisions.
Online News Heard Now
Short URL: http://www.onlinenewsheardnow.com/?p=4491