Income Tax Rate Increase Sparked Debates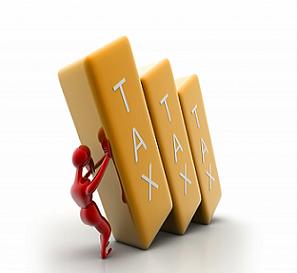 On December 31 of this year, income tax rates are set to be increased by a considerable amount.  This move left Congress debating on the next step forward.  Economists, on the other hand, want to keep tax levels untouched.
With barely 3 months to go, arguments are presented on how to better deal with the taxes issue. The Obama administration wants to put a cap on the tax being paid by 3% of the richest taxpayers. Economists disagree. Experts say that extending the tax cuts to all taxpayers is the best thing Congress can do to generate income to aid the country's economy. 18 of 31 economists surveyed said that tax cuts should be extended for all income levels. "More of the same piecemeal, patchwork policies put forth by this administration will undermine confidence and do little to change the path the economy is on", Sean Snaith, economics professor at the University of Central Florida said.
Majority of the Democrats and the Obama administration is endorsing a different plan though.  The current administration plans to extend the tax cuts to lower and middle-income taxpayers with increases implemented in the top two brackets – people whose income are above $200,000 a year or couples earning a joint income of $250,000 or more.  This system of increase will generally raise roughly $700 billion for the government over the next 10 years.
A lot of economists are arguing that if the tax cut system is not implemented well, it might probably lead to a double-dip recession.  With higher taxes, consumers and businesses will have less money to spend to fuel the economy.  It is also probabe that small businesses will implement pay cuts and might put a freeze in hiring.
With numerous opinions coming in from all sectors, the challenge to the Obama administration is to come up with an efficient and implementable tax cut policy that will help the economy move forward without impeding the growth of businesses as well as consumers.
Online News Heard Now,
Jenny Jabobski
Image: renjith krishnan / FreeDigitalPhotos.net
Short URL: http://www.onlinenewsheardnow.com/?p=502