Concerns on European Banks Send Bonds Rising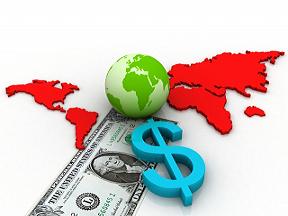 The status of Europe's banks is starting to become one of the main concerns for New York investors. Even as the market resumed from a holiday weekend, things still remained gloomy and unchanged due to the European banking status.
Wall Street Journal reported on Tuesday that Europe's stress test which was meant to measure Europe's financial status was an understatement of the real status of the bank's holdings of government debt.  And because of the concerns on Europe's banking status, Treasury prices rose higher this Tuesday putting a halt to the 3-session continuous decline.
The benchmark 10-year note yield fell from 2.7% to 2.65% last Friday as yields and bond prices start moving on opposite directions. Last Monday, the Treasury took a break for the national Labor Day holiday. The 5 year note yield settled at 1.45%; the 30-year bond fell to 3.71% and lastly, the 2-year note to 0.51%.
Because of the concerns of a double dip recession, bond prices have sky rocketed this summer as the 10-year Treasury note yield fell from 3% last July to 2.47% last August.
But on the brighter side, figures on jobs and housing were welcome news as Treasury prices came falling for 3 consecutive days from Wednesday to Friday late last week. Reports on the private sector business showed that 67,000 jobs were added to the market for the month of August – an unexpected high from the predicted 44,000 additional. But according to Kim Rupert, a fixed income analyst at Action Economics, the bond market sell-off on Friday was a bit "overdone".
Currently, investors are awaiting a $33 billion auction on 3 –year treasury notes which is expected to happen on or before Tuesday. Aside from the auction, the government is also planning to sell $21 billion of its 10-year notes and $13 billion of its 30 year bonds no later within the week.
Online News Heard Now,
Jenny Jabobski
Image: jscreationzs / FreeDigitalPhotos.net
Short URL: http://www.onlinenewsheardnow.com/?p=483